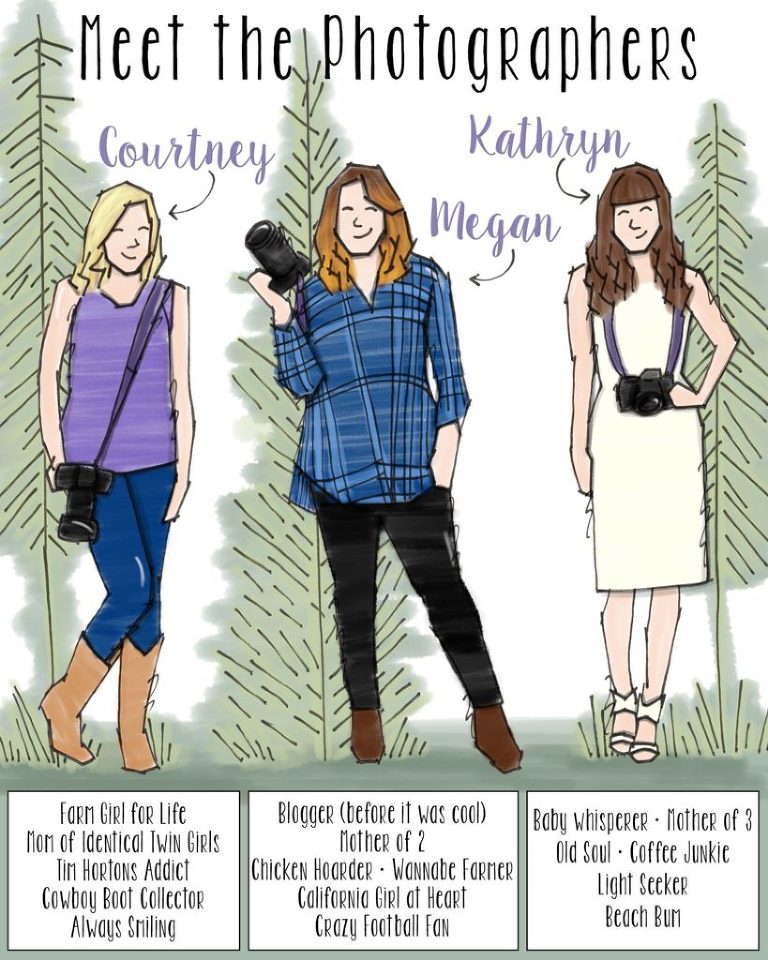 Mulberry & Sage Photography was born in 2016, and is a unique artistic collaboration of three individual Port Huron professional photographers, who became friends first, and colleagues second. We realized that the market for wedding photographers is saturated, and wanted to open up a unique studio in the Blue Water Area with a team of photographers that focuses solely on documenting love stories and weddings. But unlike other photographers, we recognize that our strength is in each other. We know each other's strengths (and weaknesses) and ban together to form a wedding photography trio that will capture your wedding day beautifully, and create artistic and timeless photographic memories that you will pass down for generations.
All of our wedding collection packages include at least two photographers. We want to photograph those loving glimpses that occur when no one is watching. We feel that fully documenting your day and love story goes far beyond formal bridal portraits. Our unique team model allows us to capture the here, there, and everything in-between. We know your wedding day is a whirlwind of emotion and details, and passes by quickly, so our number one priority is to deliver stunning images that showcases your special day perfectly.
Courtney has been a professional Port Huron photographer for over five years. She is a 3rd generation farm girl who feels most at home working alongside her family on their hay and beef cattle operation in Smiths Creek. She is a proud Mama to identical twin daughters. Courtney and her husband have lived in California and North Carolina, yet she always knew that living in (and photographing) the Michigan countryside is where she's happiest. She loves documentary-style photography and videography. She seeks out the natural light, and tries to incorporate it beautifully into every photo- from stunning sunbursts to golden rays.
Megan began her photography journey over five years ago as a professional photographer in Denver, Colorado. She lived in California for 19 years and will always have the accent, and SoCal lifestyle, ingrained in her heart. She recently moved back to the Port Huron area to live on a self-sufficient farm with her Navy veteran husband, and two children. She lives for the tiny details at weddings, and loves to challenge herself to utilize artificial light creatively, from her crazy light-saber light and prism, to multiple flash units on the dance floor.
Kathryn also recently moved back to the Port Huron area, and has been a professional photographer within Macomb and St. Clair County for the past five years. She and her husband have three children, and she is the resident baby-whisperer. She loves newborn photography for the same reason that she loves wedding photography; she wants to beautifully capture a moment in time, that passes by entirely way too fast. Kathryn loves infusing any available light into all her images, from either a beautiful window or the setting sun.