Wedding Day Tips & Tricks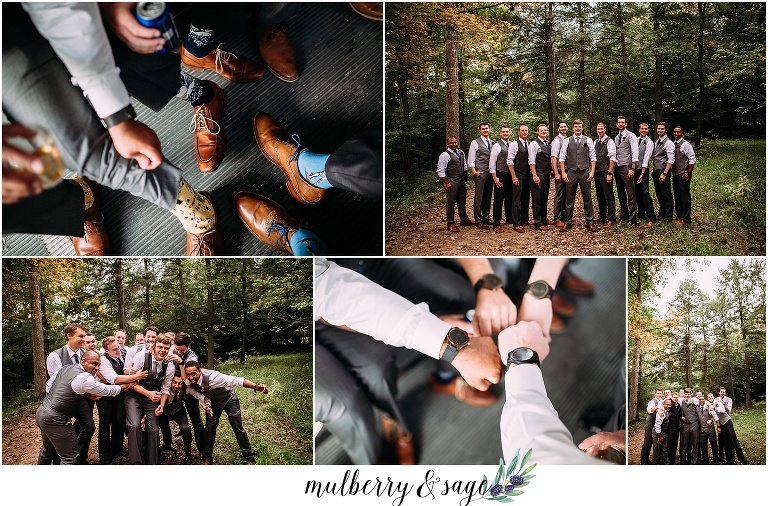 Below are some of our tried and true wedding day tips and tricks on how to have a seamless, picture-perfect wedding day, and ultimately, the photos that you will love and cherish for years to come.
Make sure there is plenty of natural light in the area where the bride and groom will be getting ready. We promise, this makes a big difference in photos. Position as close to large windows as possible.

If possible, try to have all the details together in one space for us to stylize for photos quickly upon arrival. Suggestions include: florals, dress, jewelry, shoes, garter, veil, rings, invitation, perfume. By keeping it all in one area where we can easily find everything, we don't have to interrupt you from your getting ready process.

Keep the area around where you're getting ready clear of unnecessary items or clutter. We don't need water bottles or overflowing suitcases in the portraits.

Allow more time than you think to get ready. It's better to be safe, than to feel rushed.

We have recently seen a fun trend where couples are purchasing a signature perfume scent special for their wedding day. There is a big correlation between smell and memories, and many brides and grooms are purchasing a special new scent that they first wear on their wedding day that will always bring back those memories. Some couples even say they will only wear it on anniversaries for years to come. If you're participating in this trend, please bring the bottle along so we can style that into your detail photos.

Prior to your big day, we will send over a detailed list of special moments throughout a typical wedding day. Please talk these over with your fiance, and decide what photos are your "must-have" photos. If you have any other special requests, please document it on that form.

We will discuss your timeline in advance, too. If you would love to get sunset photos, but your timeline doesn't allow for it due to an early ceremony start time, considering doing photos after you finish eating dinner. Generally, the bride and groom get served their food first, and it takes quite some time for all of your guests to be served and finish eating. This is the perfect time to sneak away for some intimate sunset photos.

Please ask whoever is in charge of your lighting at your reception to not turn on the strobes or disco ball for any of the first dances.