Engagement Session Tips & Tricks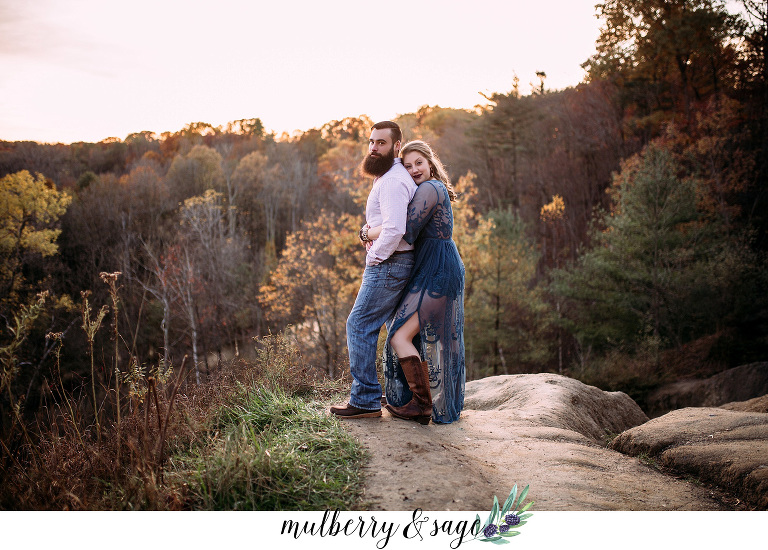 What is the benefit of scheduling an engagement session?
An engagement session really gives us the opportunity to spend more time with you and get you and your future partner comfortable in front of the camera with us. The chances are good that you haven't spent a ton of time in front of the camera during your adult life, and we want you to look and feel your best on your wedding day. Having an engagement session is a good way to get over any initial "awkwardness" you may feel working with us, and having photos taken. And, because of that, having us document your wedding day will be a natural and easy occurrence.
When should I schedule an engagement session?
Truthfully, there is no magical number! Some couples prefer to schedule it further in advance to utilize the photos for their invitations, wedding websites, and save the dates. This is entirely up to you. We suggest at least one month prior to the wedding, so you are as relaxed as possible.
What should we wear to an engagement session?
Wear whatever makes you feel confident and beautiful! Once we nail down a location for your session, we are happy to work with you for a customized color palette that would work well with the organic elements of the area.
How long are engagement sessions, and how many photos do I get?
Engagement sessions typically run between 1-2 hours, and can include up to two outfit changes and two locations. You will receive an online gallery of images from your session, telling the story of the day. Your engagement session comes with 10 high resolution digital files, and you have the option to upgrade and purchase additional images.
Do we choose the location for the engagement session?
We are always available to help give suggestions, but we encourage you and your fiance to find a location together that is meaningful to the both of you. We are happy to share galleries from previous engagement sessions for inspiration.
Do we have to dress up?
Absolutely not! We want you to wear what makes you feel confident. Many times, brides will schedule engagement photos after their wedding hair and makeup trial, so they get to do something special while feeling glamorous that day. It's also a good time to gauge how your makeup and hair will photograph prior to your wedding day. Once again, we want you to feel comfortable and confident, so come to your engagement session however you shine!
Make sure to check out our engagement session gallery.